Luxury Boating and Snapper Fishing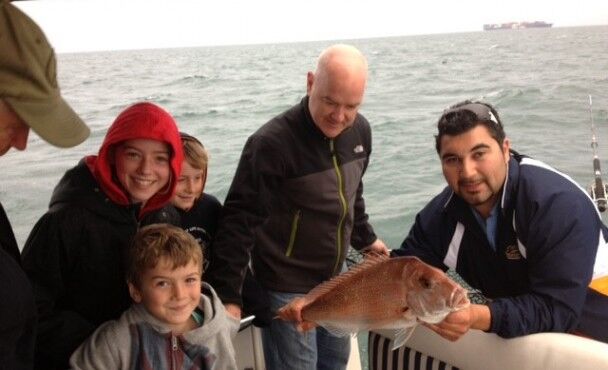 >
>
Luxury Boating and Snapper Fishing

Luxury Boating with Snapper Fishing Adventure
Join the Club!
At Pleasure Cruising's fishing adventures, we put high premium on our members' needs. And we provide nothing, but the best. Plus, we make fishing fun with the comfort of the stunning Mustang 38ft Luxury Cruiser.
To make our fishing adventures even better, we've joined forces with Savage Seas Adventures. With over forty years of fishing and free diving experiences, your fishing adventures guide definitely has the knowledge and expertise to satisfy even the harshest critics. Name any fish species and we can teach you how to catch it.
The cruiser is fully equipped with on board toilet, shower, two double-sized beds and kitchen! All fishing gears are provided, as well. Food and beverage service is available. Not only that, you can also have BBQ on the boat.
Be sure to bring your jacket, hat and sun glasses. Put on your best smile, too!
Luxury Boating Fishing Packages
Gold Package
Guided fishing, 2.5hrs travel, 8hrs Fishing, snorkeling and sight-seeing
Silver Package
Guided fishing, 2hrs travel, 6hrs fishing, minimum of 6 persons
Bronze Package
Guided fishing, 2hrs travel, 4hrs fishing